Upcoming events
---
Public meeting: Plan B Director, Tim Crosland
13 June, 19.00 start. Anteros Arts Foundation, Norwich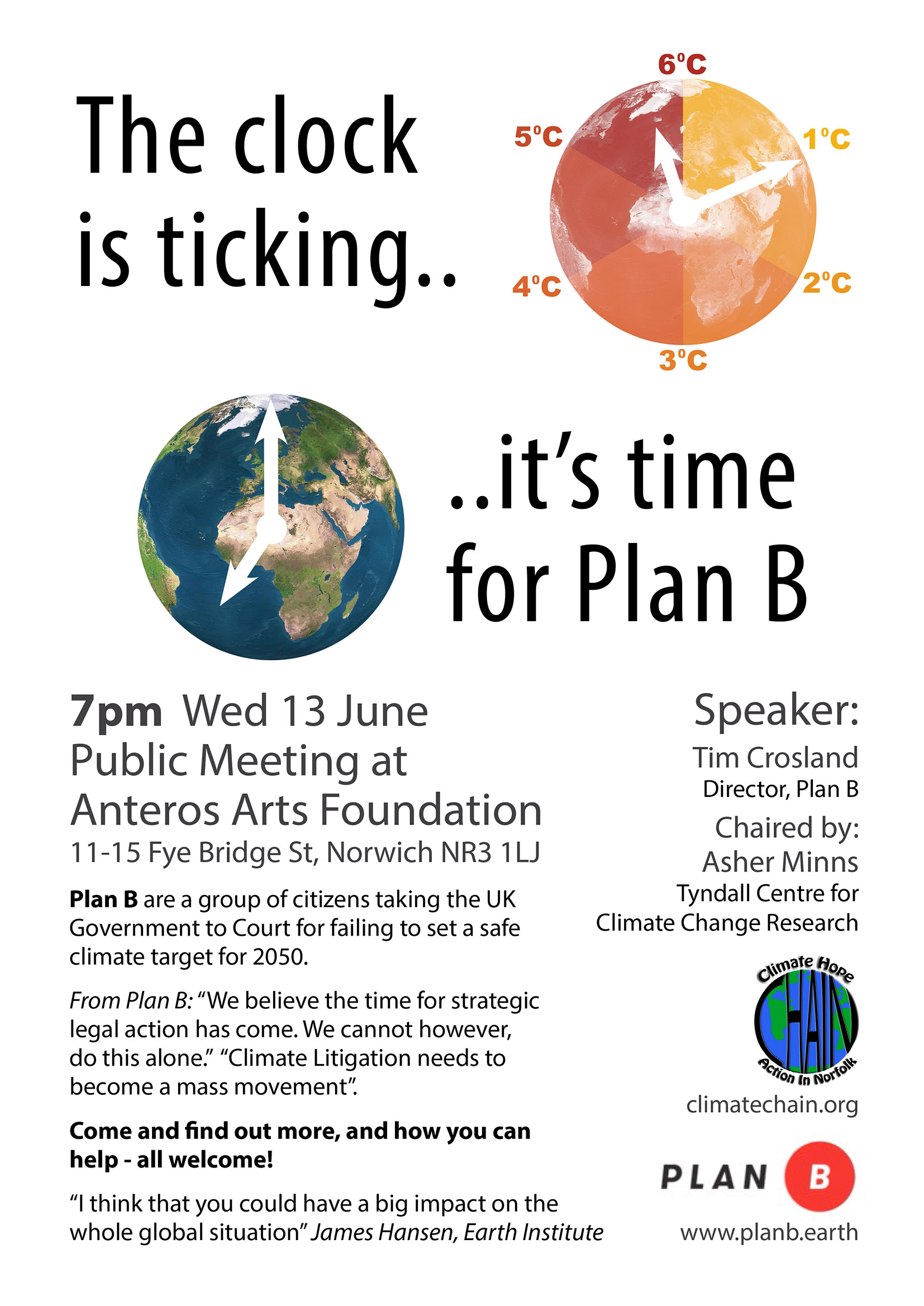 11-15 Fye Bridge Street, NR3 1LJ
Plan B are a group of citizens taking the UK government to Court for failing to set a safe climate target for 2050. "We believe the time for strategic legal action has come. We cannot, however, do this alone."
Come and find out more, and learn how you can help: all welcome!
---
One Planet Norwich Festival
09-10 June | all day | The Forum, Norwich
CHAIN will again be part of the One Planet Norwich Festival this year - join us at this celebration of all things local, eco and sustainable!
More info on the Festival Facebook event page: www.facebook.com/events/1869704563054050
---
Norfolk Bend the Curve campaign
The Norfolk Bend the Curve campaign was launched on 29 November, 2017, and will look to build collaboration for climate action across the region. Watch this space...
---
Contact
Contact Cat Darsley, our Communications Officer, to join the mailing list for future events, or with questions about this page. (Please email c.darsley@uea.ac.uk)